BENEFITS OF BEING A MEMBER
The German Club is a meeting point in Buenos Aires for all those who are interested in German relations – be it for social, cultural or economic reasons. German language skills are no longer a condition for membership.
The DK (Deutscher Klub) is a modern, culturally oriented social club. Due to its location in the micro-center it offers a meeting place for people who live or work in the city of Buenos Aires.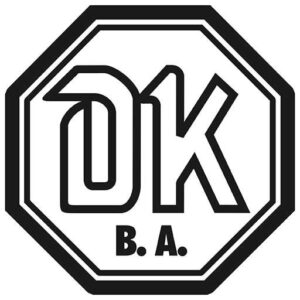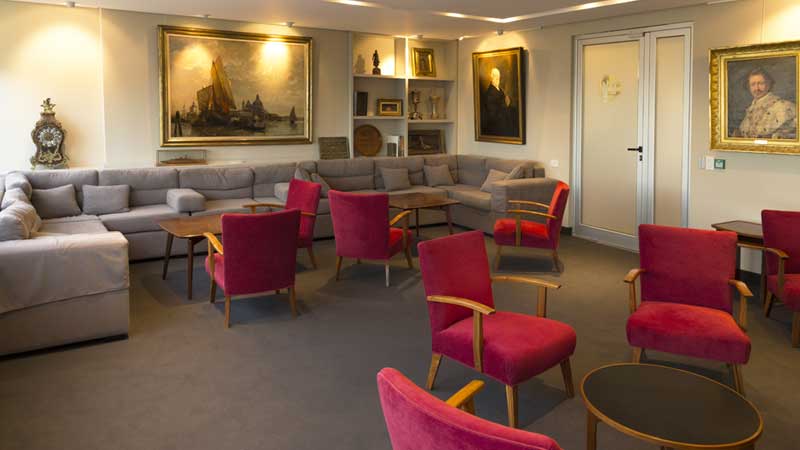 EXCLUSIVE VIP LOUNGE FOR GERMAN CLUB MEMBERS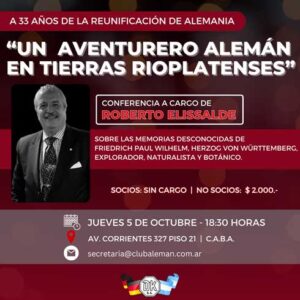 Estimada Socia, estimado Socio: En el marco de la celebración del Día Nacional de Alemania y en el mes aniversario ...
Leer Más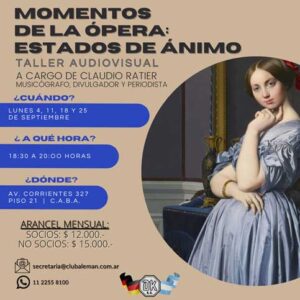 Estimada Socia, estimado Socio: Nos es muy grato anunciarles el inicio del sexto taller audiovisual del ciclo "Momentos de la ...
Leer Más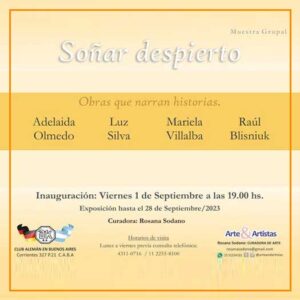 Soñar Despierto Muestra grupal Adelaida Olmedo Luz Silva Mariela Villalba Raúl Blisniuk Inauguración: Viernes 1 de Septiembre a las 19:00 ...
Leer Más